In the process of culturing cells in cell culture flasks, we encounter various conditions, and slow cell growth is one of them. So, what is the reason for this and how to fix it?
There are many reasons for slow cell growth, including the following:
1. Due to the replacement of different culture medium or serum;
2. Some components necessary for cell growth in the culture medium, such as glutamine or growth factors, are depleted or lacking or have been destroyed;
3. There is a small amount of bacterial or fungal contamination in the culture;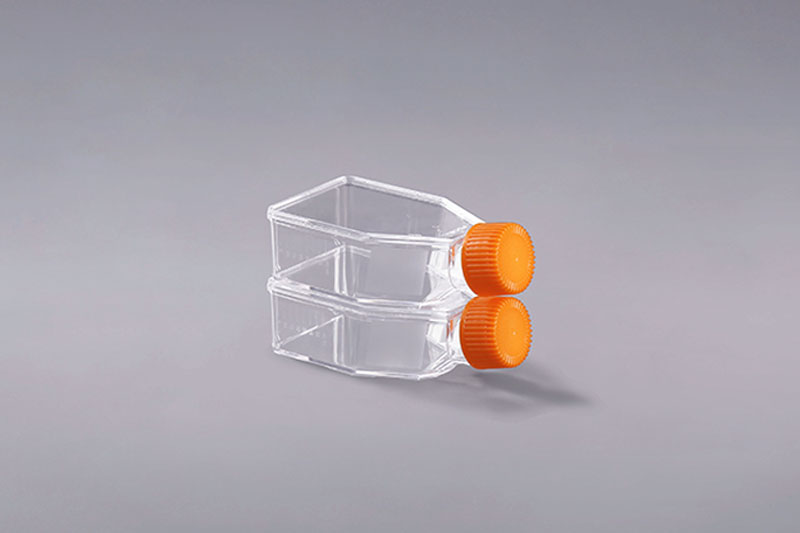 4. Improper storage of reagents;
5. The initial concentration of inoculated cells is too low;
6. Cells have aged;
7. Mycoplasma contamination.
solution:
1. Compare the composition of the new medium and the original medium, compare the new serum and the old serum to support cell growth experiments, and let the cells gradually adapt to the new medium;
2. Change into freshly prepared culture medium, or add glutamine and growth factors;
3. Use antibiotic-free culture medium for culture, if found to be contaminated, discard the culture;
4. Serum should be stored at -10 to -20°C. The culture medium should be stored at 2-8°C in the dark. The serum-containing complete culture medium should be stored at 2-8°C and should be used up within 1 week;
5. Increase the initial concentration of inoculated cells in the cell culture flask;
6. Change to a new conservation cell;
7. Isolate the culture and detect mycoplasma. Clean the stand and incubator. If mycoplasma contamination is found, discard the culture.
In conclusion, don't panic if the cells in the cell culture flask are growing slowly, once the cause is identified, we can develop a solution based on the specific cause.
The FAI climbed 5.9 percent year-on-year in the first 11 months of 2018, quickening from the 5.7-percent growth in Jan-Oct, the National Bureau of Statistics (NBS) said Friday in an online statement.
The key indicator of investment, dubbed a major growth driver, hit the bottom in August and has since started to rebound steadily.
In the face of emerging economic challenges home and abroad, China has stepped up efforts to stabilize investment, in particular rolling out measures to motivate private investors and channel funds into infrastructure.
Friday's data showed private investment, accounting for more than 60 percent of the total FAI, expanded by a brisk 8.7 percent.
NBS spokesperson Mao Shengyong said funds into weak economic links registered rapid increases as investment in environmental protection and agriculture jumped 42 percent and 12.5 percent respectively, much faster than the average.
In breakdown, investment in high-tech and equipment manufacturing remained vigorous with 16.1-percent and 11.6-percent increases respectively in the first 11 months. Infrastructure investment gained 3.7 percent, staying flat. Investment in property development rose 9.7 percent, also unchanged.