Cell culture flasks are mainly used for adherent cell culture, and cell culture scale-up in laboratory or industrial production processes. According to the different culture conditions, this cell culture container has two types of lids: Sealed Cap and Vent Cap. So, what is the difference between these two types of caps?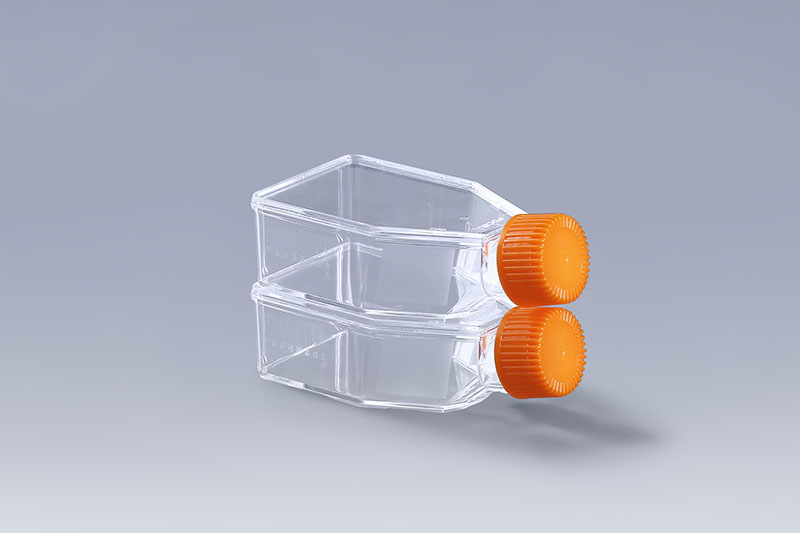 FuDau T25 Cell Culture Flasks
The sealing cap is completely sealed and is suitable for cell and tissue culture under sealed conditions, so that the culture environment is completely isolated from the outside world. The breathable cover has a hydrophobic filter membrane with a pore size of 0.22um, which can meet the needs of gas exchange in cell and tissue culture, and can effectively prevent cross-contamination. It is suitable for open culture conditions.
The two types of caps for cell culture flasks are first used in different environments. The vent cap is suitable for use in an environment with carbon dioxide, while the sealed cap is mainly used in a culture environment without carbon dioxide. Secondly, there is no ventilation hole on the surface of the sealing cover, and there is no filter membrane. If ventilation is required, the cover needs to be unscrewed by a quarter of a turn, while the vent cover has a filter membrane, and there are ventilation holes on the top of the cover, which can meet the needs of cell culture. The need for gas exchange.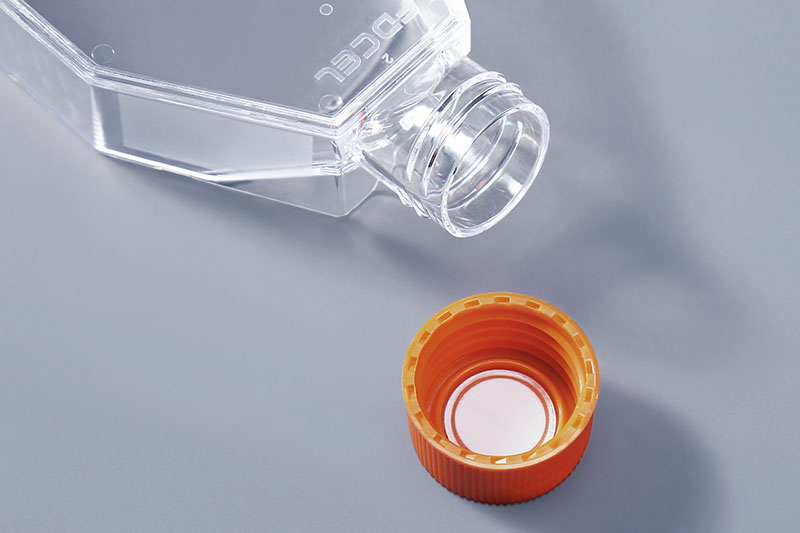 FuDau T75 Cell Culture Flasks
On the whole, the difference between the cell culture bottle sealing cap and the vent cap is mainly reflected in the application scenario and whether it has a filter membrane. No matter what kind of cap it is, it is to adapt to different cell culture needs, and it also reflects the different functions of cell culture containers.
The FAI climbed 5.9 percent year-on-year in the first 11 months of 2018, quickening from the 5.7-percent growth in Jan-Oct, the National Bureau of Statistics (NBS) said Friday in an online statement.
The key indicator of investment, dubbed a major growth driver, hit the bottom in August and has since started to rebound steadily.
In the face of emerging economic challenges home and abroad, China has stepped up efforts to stabilize investment, in particular rolling out measures to motivate private investors and channel funds into infrastructure.
Friday's data showed private investment, accounting for more than 60 percent of the total FAI, expanded by a brisk 8.7 percent.
NBS spokesperson Mao Shengyong said funds into weak economic links registered rapid increases as investment in environmental protection and agriculture jumped 42 percent and 12.5 percent respectively, much faster than the average.
In breakdown, investment in high-tech and equipment manufacturing remained vigorous with 16.1-percent and 11.6-percent increases respectively in the first 11 months. Infrastructure investment gained 3.7 percent, staying flat. Investment in property development rose 9.7 percent, also unchanged.