Cell culture flasks are a kind of consumables that are widely used in cell culture experiments. They can be used not only for cell recovery and small-scale cell expansion, but also for the expansion of adherent cells. With the continuous improvement and improvement of processing technology, these consumables are also constantly innovating to better meet the needs of researchers.
1. From the perspective of culture area, cell culture square flasks are available in 25cm2, 75cm2, 175cm2, 225cm2 and other specifications, which can meet the needs of various small and medium-scale cell culture.
2. Bottleneck design: The bottle neck of this consumable adopts a torticollis design, which is convenient for the import and export of culture medium. The neck is wide and has no dead space for easy access to the growth surface for pipettes and cell scrapers.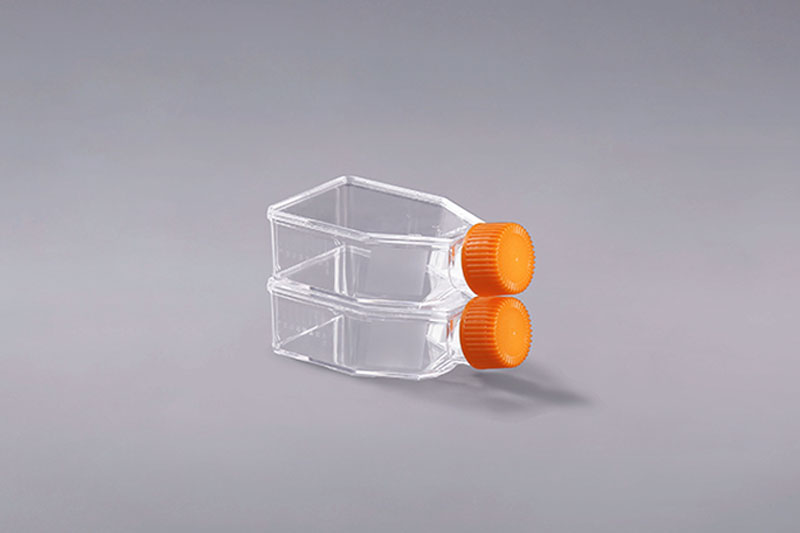 3. Two types of bottle caps: two types of breathable caps and sealed caps, which can be used in different culture environments. There are CO2 environments with breathable caps, and ordinary incubators and greenhouses can use sealed caps for carbon dioxide-free conditions.
4. No residue: The bottom of the bottle is designed with a circular arc, which is convenient for pouring out the medium or trypsin without residue. The stacking design is not easy to slip off, easy to stack and easy to carry.
5. Convenient for recording: There are scale lines on both sides of the bottle, and a frosted writing area is sprayed, which is convenient for researchers to mark information.
In addition, the surface of cell culture flasks is generally treated with TC to better adapt to the growth and reproduction of adherent cells. Pharmaceutical companies or research institutions should pay attention to these factors when purchasing, in order to choose more suitable consumables.
The FAI climbed 5.9 percent year-on-year in the first 11 months of 2018, quickening from the 5.7-percent growth in Jan-Oct, the National Bureau of Statistics (NBS) said Friday in an online statement.
The key indicator of investment, dubbed a major growth driver, hit the bottom in August and has since started to rebound steadily.
In the face of emerging economic challenges home and abroad, China has stepped up efforts to stabilize investment, in particular rolling out measures to motivate private investors and channel funds into infrastructure.
Friday's data showed private investment, accounting for more than 60 percent of the total FAI, expanded by a brisk 8.7 percent.
NBS spokesperson Mao Shengyong said funds into weak economic links registered rapid increases as investment in environmental protection and agriculture jumped 42 percent and 12.5 percent respectively, much faster than the average.
In breakdown, investment in high-tech and equipment manufacturing remained vigorous with 16.1-percent and 11.6-percent increases respectively in the first 11 months. Infrastructure investment gained 3.7 percent, staying flat. Investment in property development rose 9.7 percent, also unchanged.