When using the cell factory to cultivate cells, we will encounter one or another problem, such as cell non-adherence, vacuolation, cell contamination, etc. Sometimes we will find that the cells grow slowly. What should we do at this time?
First we need to analyze the possible reasons for slow cell growth:
1. Due to the replacement of different culture medium or serum, the cells cannot adapt in a short time, which leads to slow growth. If this is the reason, we need to pay attention to comparing the components of the new culture medium with the original culture medium, comparing the new serum with the old serum to support the cell growth experiment, and let the cells gradually adapt to the new culture medium.
FuDau 5-Layers-Cell-Factory
2. It is also possible that some essential components for cell growth such as glutamine or growth factors in the culture medium in the cell factory are exhausted or lacking or have been destroyed. At this time, we need to replace with a freshly prepared culture medium, or add glutamine amides and growth factors.
3. There is a small amount of bacterial or fungal contamination in the culture. This situation needs to be determined according to the specific situation of the pollution. If the pollution is serious, the culture needs to be discarded.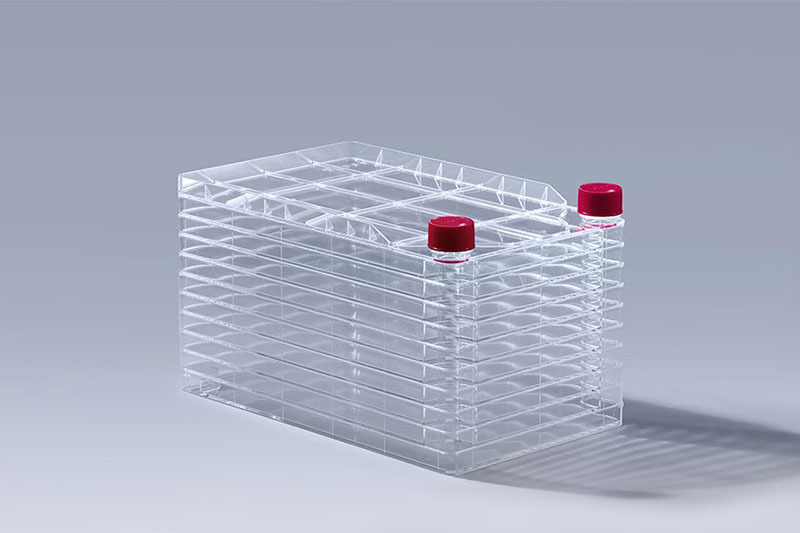 FuDau 10-Layers-Cell-Factory
The above are some of our common reasons. Of course, it is also possible that the cells have aged. At this time, we need to replace with new seed-preserving cells. It is worth noting that in addition to strictly adhering to aseptic operation during operation, in order to reduce the possibility of external source contamination, we can choose a cell factory with matching pipelines.
The FAI climbed 5.9 percent year-on-year in the first 11 months of 2018, quickening from the 5.7-percent growth in Jan-Oct, the National Bureau of Statistics (NBS) said Friday in an online statement.
The key indicator of investment, dubbed a major growth driver, hit the bottom in August and has since started to rebound steadily.
In the face of emerging economic challenges home and abroad, China has stepped up efforts to stabilize investment, in particular rolling out measures to motivate private investors and channel funds into infrastructure.
Friday's data showed private investment, accounting for more than 60 percent of the total FAI, expanded by a brisk 8.7 percent.
NBS spokesperson Mao Shengyong said funds into weak economic links registered rapid increases as investment in environmental protection and agriculture jumped 42 percent and 12.5 percent respectively, much faster than the average.
In breakdown, investment in high-tech and equipment manufacturing remained vigorous with 16.1-percent and 11.6-percent increases respectively in the first 11 months. Infrastructure investment gained 3.7 percent, staying flat. Investment in property development rose 9.7 percent, also unchanged.