The cell culture flask is one of the most commonly used containers for culturing cells. During the cell culture process, cell clumping will occur. Most of the cell clumping indicates that there is a problem with the growth of the cells. The reasons may come from the following links:
1. Cell Digestion
1). Cells are very fragile. If the digestion is too hard, the digestive solution is too strong or toxic, it will easily lead to cell death, which will release DNA and form a sticky cell mass.
2). The cells are not fully digested, and the connections between cells are not separated; if the cells are over-digested, the round cells are easy to accumulate, and it is difficult to separate them again.
FuDau T75 Cell Culture Flasks
2. Cell Passaging
1). When the cells are passaged, the pipetting is uneven, and the cell clusters are not blown away;
2). The centrifugation speed of the cells is too high or the centrifugation time is too long;
3). The passage time is not properly controlled, and the cells are too full before the passage operation.
3. Cell Seeding
The cells were not evenly distributed when transferred to the flask, or the cell seeding density was too high.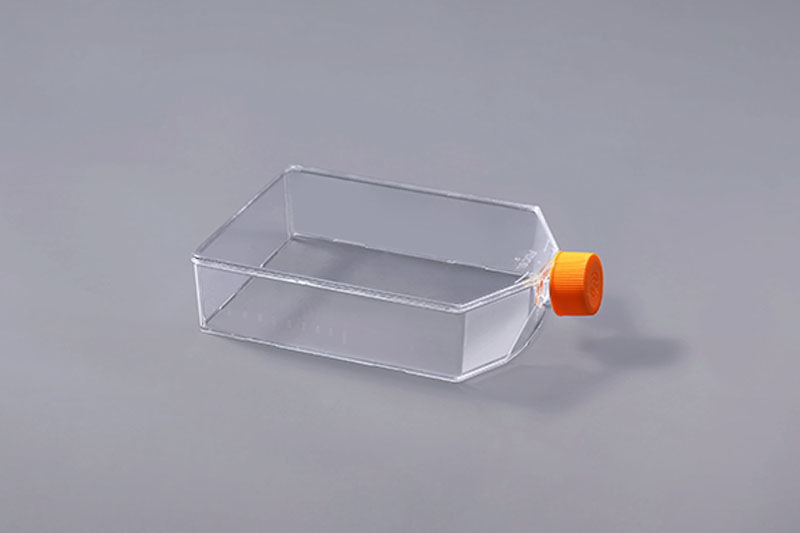 FuDau T225 Cell Culture Flasks
4. Poor cell condition
The above four are the most common causes of cell clumping when culturing cells in cell culture flasks. Specific reasons can be determined on a case-by-case basis.
The FAI climbed 5.9 percent year-on-year in the first 11 months of 2018, quickening from the 5.7-percent growth in Jan-Oct, the National Bureau of Statistics (NBS) said Friday in an online statement.
The key indicator of investment, dubbed a major growth driver, hit the bottom in August and has since started to rebound steadily.
In the face of emerging economic challenges home and abroad, China has stepped up efforts to stabilize investment, in particular rolling out measures to motivate private investors and channel funds into infrastructure.
Friday's data showed private investment, accounting for more than 60 percent of the total FAI, expanded by a brisk 8.7 percent.
NBS spokesperson Mao Shengyong said funds into weak economic links registered rapid increases as investment in environmental protection and agriculture jumped 42 percent and 12.5 percent respectively, much faster than the average.
In breakdown, investment in high-tech and equipment manufacturing remained vigorous with 16.1-percent and 11.6-percent increases respectively in the first 11 months. Infrastructure investment gained 3.7 percent, staying flat. Investment in property development rose 9.7 percent, also unchanged.