Today, with the rapid development of science and technology, cell culture technology is widely used in various scientific research fields such as cytology, immunology, and experimental medicine to help the research and development of various new vaccines and anti-tumor drugs. Cell culture requires a specific environment. Therefore, cell culture consumables, which are necessary containers, generally have the following characteristics:
1. High transparency: Common raw materials for cell consumables include PC, PS (polystyrene), PETG, etc. These materials have a high degree of transparency. Make corresponding adjustments.
Cell Factory Systems
2. No DNase/RNase: Cell growth has relatively high requirements for the environment, and it needs to be carried out under suitable conditions such as temperature, osmotic pressure, and pH. Among them, the absence of DNase and RNase means that the cell consumables have undergone special sterilization. Treatment eliminates various factors that hinder cell growth. Electron beam irradiation sterilization is a commonly used sterilization method for consumable products.
3. Surface treatment: Most animal cells need to be attached to a solid phase interface to grow, and only a hydrophilic solid phase interface can attach cells. At present, most of the cell cultures on the market are adherent cells. In order to increase the adhesion performance of the surface of cell consumables and be suitable for cell attachment growth, these consumables will undergo special surface modification treatment to enhance their hydrophilicity. Cell consumables after surface modification are generally suitable for the cultivation of suspension cells.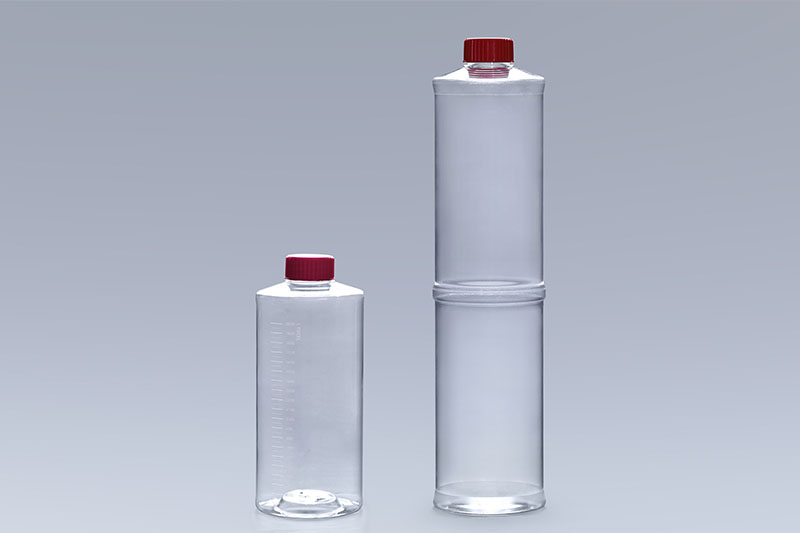 Cell Culture Roller Bottles
Products that meet market demand are more competitive. High transparency, DNase/RNase-free, and surface modification are some of the basic characteristics of cell consumables. These characteristics are also to promote better cell growth and reproduction.
The FAI climbed 5.9 percent year-on-year in the first 11 months of 2018, quickening from the 5.7-percent growth in Jan-Oct, the National Bureau of Statistics (NBS) said Friday in an online statement.
The key indicator of investment, dubbed a major growth driver, hit the bottom in August and has since started to rebound steadily.
In the face of emerging economic challenges home and abroad, China has stepped up efforts to stabilize investment, in particular rolling out measures to motivate private investors and channel funds into infrastructure.
Friday's data showed private investment, accounting for more than 60 percent of the total FAI, expanded by a brisk 8.7 percent.
NBS spokesperson Mao Shengyong said funds into weak economic links registered rapid increases as investment in environmental protection and agriculture jumped 42 percent and 12.5 percent respectively, much faster than the average.
In breakdown, investment in high-tech and equipment manufacturing remained vigorous with 16.1-percent and 11.6-percent increases respectively in the first 11 months. Infrastructure investment gained 3.7 percent, staying flat. Investment in property development rose 9.7 percent, also unchanged.