Serum is an essential nutrient when culturing cells. It provides binding proteins, growth factors, hormones, etc. for cell growth, and also protects cells. PETG media bottle is a special storage container for this substance. Serum has strict requirements on storage conditions. So, what are the characteristics of its packaging?
Low temperature resistance: The storage temperature of serum is -5°C to -20°C, and the lower storage temperature determines the low temperature resistance of its storage container. The material of the PETG media bottle has very good low temperature resistance and can withstand a low temperature of -60°C, which is also a very important performance.
Square design: In daily life, most of the plastic bottles we see are round in design, while the storage containers of serum bottles are in square design. This design conforms to ergonomic features, easy to grasp, and more convenient to use.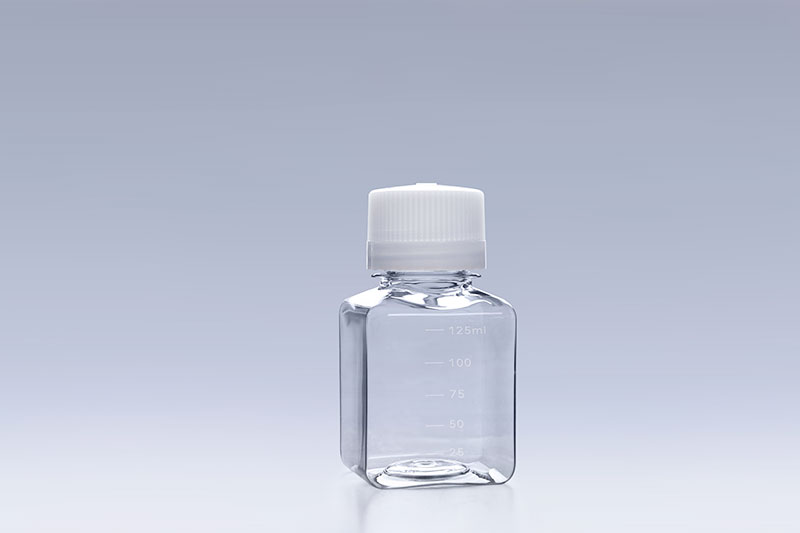 FuDau 125ml Square PETG Media Bottles
Sterility: Cell culture needs to be carried out in a sterile environment, and the presence of bacteria will affect the growth of cells. As a necessary nutrient for cell growth, serum itself must meet the requirements of sterility, and the packaging must also be sterilized before use.
The above are the three major characteristics of PETG media bottles, and these characteristics are also to better meet the storage needs of serum. In addition, the transparency of this storage container is very high, and the state of the solution can be observed through the bottle body, and the bottle body is also equipped with molded scales, which is convenient for controlling the amount of solution added.
The FAI climbed 5.9 percent year-on-year in the first 11 months of 2018, quickening from the 5.7-percent growth in Jan-Oct, the National Bureau of Statistics (NBS) said Friday in an online statement.
The key indicator of investment, dubbed a major growth driver, hit the bottom in August and has since started to rebound steadily.
In the face of emerging economic challenges home and abroad, China has stepped up efforts to stabilize investment, in particular rolling out measures to motivate private investors and channel funds into infrastructure.
Friday's data showed private investment, accounting for more than 60 percent of the total FAI, expanded by a brisk 8.7 percent.
NBS spokesperson Mao Shengyong said funds into weak economic links registered rapid increases as investment in environmental protection and agriculture jumped 42 percent and 12.5 percent respectively, much faster than the average.
In breakdown, investment in high-tech and equipment manufacturing remained vigorous with 16.1-percent and 11.6-percent increases respectively in the first 11 months. Infrastructure investment gained 3.7 percent, staying flat. Investment in property development rose 9.7 percent, also unchanged.