Most of the cells cultured in vitro are adherent cells. The growth of such cells must have a support surface that can be attached to. Cells can grow and multiply on the surface by relying on attachment factors secreted by themselves or provided in the culture medium. So, what are the requirements for cell culture consumables of adherent cells?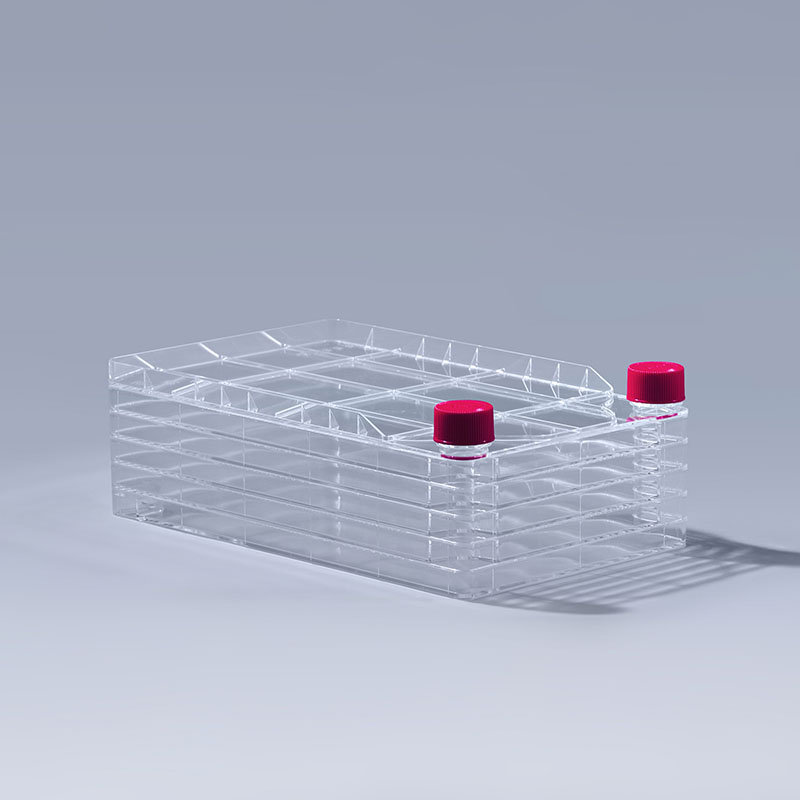 The anchorage-dependent cells must be attached to the wall of the culture (bottle) vessel when they are cultured. Once the cells are attached, they spread quickly, then begin mitosis, and quickly enter the logarithmic growth phase. After a few days, the cells will cover the surface of the culture vessel and form a dense cell monolayer. Cell culture consumables used for adherent cells include cell factories, cell culture plates, cell spinner flasks, etc. At present, most cell consumables products on the market are mainly polymer materials such as PS, PC, and PE. This type of material does not have the hydrophilic properties of glass, and the surface needs to be specially treated before it can be used for the cultivation of adherent cells. The specially treated cell culture consumables have a hydrophilic group introduced on the surface, which allows cells to better adhere to the surface of the consumables, which is conducive to cell growth and reproduction.
Cell growth requires a specific environment, such as carbon dioxide, pH, sterility, osmotic pressure, etc., so cell culture consumables must be sterilized and reach DNase-free and RNase-free conditions before they can be put into use, in order to avoid cell contamination affecting the cell culture progress.
Surface TC treatment and sterilization are the two basic requirements for cell culture consumables for adherent cells, and they are also prerequisites for the smooth progress of cell culture work. Therefore, you need to be more cautious when choosing consumable products.
The FAI climbed 5.9 percent year-on-year in the first 11 months of 2018, quickening from the 5.7-percent growth in Jan-Oct, the National Bureau of Statistics (NBS) said Friday in an online statement.
The key indicator of investment, dubbed a major growth driver, hit the bottom in August and has since started to rebound steadily.
In the face of emerging economic challenges home and abroad, China has stepped up efforts to stabilize investment, in particular rolling out measures to motivate private investors and channel funds into infrastructure.
Friday's data showed private investment, accounting for more than 60 percent of the total FAI, expanded by a brisk 8.7 percent.
NBS spokesperson Mao Shengyong said funds into weak economic links registered rapid increases as investment in environmental protection and agriculture jumped 42 percent and 12.5 percent respectively, much faster than the average.
In breakdown, investment in high-tech and equipment manufacturing remained vigorous with 16.1-percent and 11.6-percent increases respectively in the first 11 months. Infrastructure investment gained 3.7 percent, staying flat. Investment in property development rose 9.7 percent, also unchanged.