Various culture containers are used when culturing cells, among which cell factories are mostly used for large-scale cell culture, and such consumables are used in the field of cell therapy. The quality of consumable products directly affects the production process, so what are the requirements for such consumables in the field of cell therapy?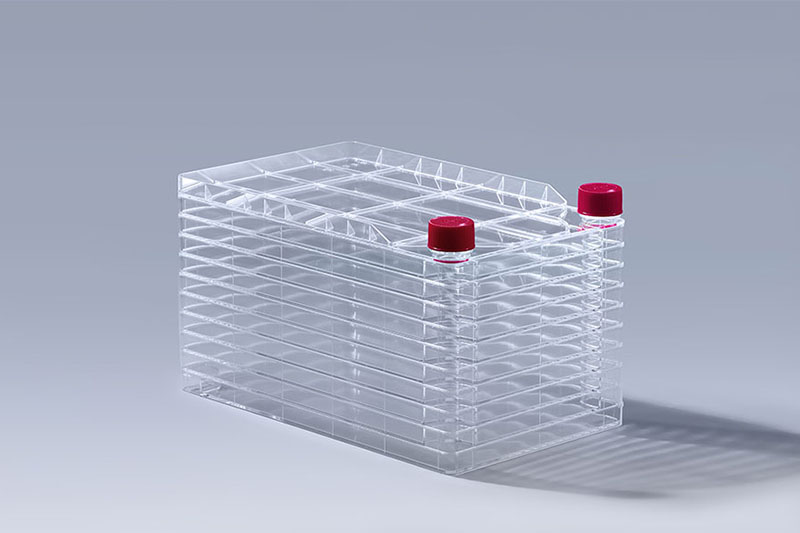 FuDau 10-Layers-Cell-Factory
Cell therapy refers to the use of the characteristics of certain cells with specific functions, the use of bioengineering methods to obtain and/or through in vitro amplification, special culture, etc., to produce specific and powerful cells, which are reinfused into the body to achieve purpose of treating disease. The most typical and relatively mature one is CAR-T therapy.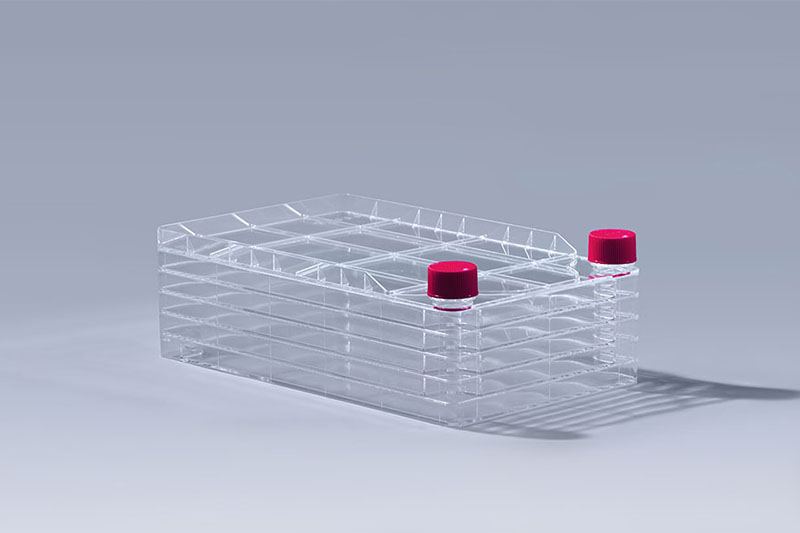 FuDau 5-Layers-Cell-Factory
In the production process of cell therapy products, cell factories are mainly used in cell seed cultivation and virus transfection. The first requirement for this product is that the quality must meet the requirements of relevant standards so as not to affect the production process of the product. Secondly, if it is a large-scale cell culture, it may involve the operation of connecting multiple culture containers in series. It is necessary to match the corresponding pipeline system according to the specific process and scene, so that the culture medium or cells can be directly transferred through the connecting pipeline in a sterile environment. Transfer to culture vessels to reduce the risk of extraneous contamination of cells.
To sum up, the requirements for cell factories in the field of cell therapy are mainly reflected in product quality and supporting pipelines, which are also the key to improving production efficiency.
The FAI climbed 5.9 percent year-on-year in the first 11 months of 2018, quickening from the 5.7-percent growth in Jan-Oct, the National Bureau of Statistics (NBS) said Friday in an online statement.
The key indicator of investment, dubbed a major growth driver, hit the bottom in August and has since started to rebound steadily.
In the face of emerging economic challenges home and abroad, China has stepped up efforts to stabilize investment, in particular rolling out measures to motivate private investors and channel funds into infrastructure.
Friday's data showed private investment, accounting for more than 60 percent of the total FAI, expanded by a brisk 8.7 percent.
NBS spokesperson Mao Shengyong said funds into weak economic links registered rapid increases as investment in environmental protection and agriculture jumped 42 percent and 12.5 percent respectively, much faster than the average.
In breakdown, investment in high-tech and equipment manufacturing remained vigorous with 16.1-percent and 11.6-percent increases respectively in the first 11 months. Infrastructure investment gained 3.7 percent, staying flat. Investment in property development rose 9.7 percent, also unchanged.