The cell factory plays an important role in the large-scale cultivation of cells, and has low risk of contamination. It can utilize the maximum cultivation area in a limited space, save a lot of factory space, and reduce the cost of quality control and downstream purification of the enterprise. cost advantages. This kind of culture consumables generally needs surface treatment before it can be used for cell culture. Why?
According to different growth modes, cells are divided into adherent cells and suspension cells. The growth of such cells must have a support surface that can be attached, and the cells rely on the attachment factors secreted by themselves or provided in the medium to be on the surface. Growth, propagation, and suspension cells are not required. The cell factory is made of polystyrene raw material, which itself is hydrophobic, which is not conducive to the growth of cell attachment. Therefore, it needs to be modified on the surface to become hydrophilic before it can be applied to the culture of adherent cells. This modification method is called TC treatment.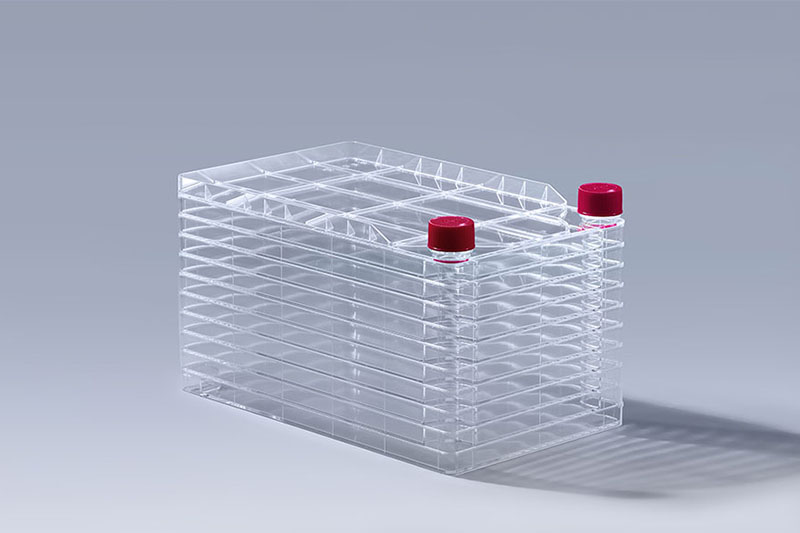 FuDau 10-Layers-Cell-Factory-TC-Treated
The full name of TC: Tissue culture treated, TC treatment means that the vessel has undergone surface modification and is suitable for the cultivation of adherent cells. Cells growing in suspension do not necessarily require such specially treated vessels, but cell culture flasks after surface modification are generally suitable for the cultivation of suspension cells.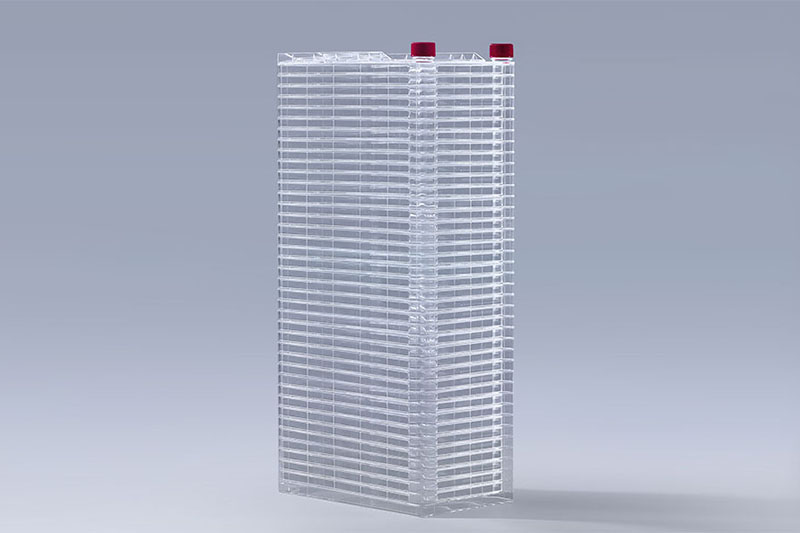 FuDau 40-Layers-Cell-Factory-TC-Treated
In summary, the surface treatment of cell factories is mainly to better adapt to the growth of adherent cells. Whether it has been surface treated or not is also a major factor we need to consider when choosing cell culture consumables.
The FAI climbed 5.9 percent year-on-year in the first 11 months of 2018, quickening from the 5.7-percent growth in Jan-Oct, the National Bureau of Statistics (NBS) said Friday in an online statement.
The key indicator of investment, dubbed a major growth driver, hit the bottom in August and has since started to rebound steadily.
In the face of emerging economic challenges home and abroad, China has stepped up efforts to stabilize investment, in particular rolling out measures to motivate private investors and channel funds into infrastructure.
Friday's data showed private investment, accounting for more than 60 percent of the total FAI, expanded by a brisk 8.7 percent.
NBS spokesperson Mao Shengyong said funds into weak economic links registered rapid increases as investment in environmental protection and agriculture jumped 42 percent and 12.5 percent respectively, much faster than the average.
In breakdown, investment in high-tech and equipment manufacturing remained vigorous with 16.1-percent and 11.6-percent increases respectively in the first 11 months. Infrastructure investment gained 3.7 percent, staying flat. Investment in property development rose 9.7 percent, also unchanged.