When culturing cells, a variety of cell culture vessels are required, depending on the characteristics of the cells and the size of the culture scale. The cell factory is a commonly used container for large-scale cell culture. So, what are its features and advantages?
The cell factory is different from other bottle and plate culture containers. It adopts a special design of multi-layer structure. Our common specifications include 1 layer, 2 layers, 5 layers, 10 layers, 40 layers, etc., which are connected between each layer. A liquid inlet where cells attach to the bottom to grow and multiply. One of its outstanding features is the large culture area. The culture area of ​​a 10-layer cell factory is equivalent to 85 T75 cell culture flasks and 36 T175 cell culture flasks. The layers are connected by a special process to ensure the stability of the internal environment. sex.
FuDau 5 Layers Cell Factory
The advantages of cell factories are mainly reflected in three aspects: saving space, reducing manual operations, and reducing the risk of contamination. The multi-layer structure design can achieve the purpose of expanding the cultivation scale without changing the plant design. If it is a factory with a higher number of floors, auxiliary operations can be performed through automated equipment to reduce manual operations. This kind of culture container can also connect several containers in series with the help of special supporting pipelines, so as to realize the airtight culture of cells and reduce the risk of exogenous contamination during operation.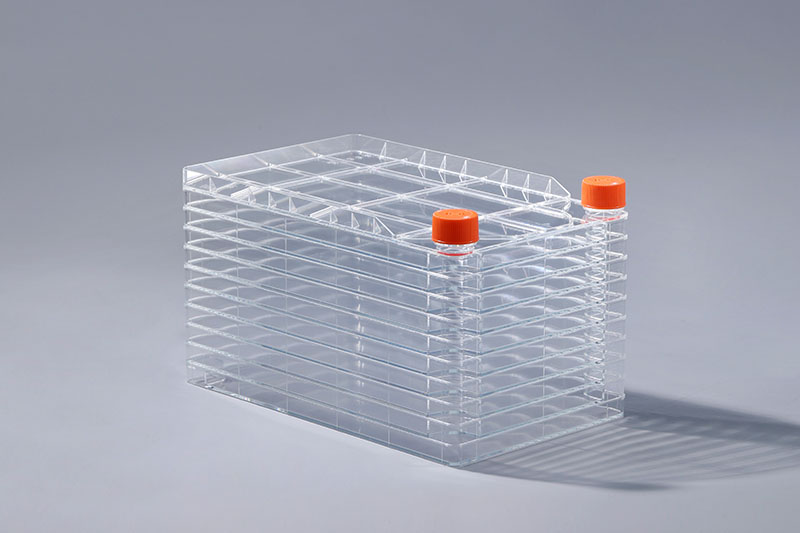 FuDau 10 Layers Cell Factory
The above are the characteristics and advantages of cell factories. Thanks to various advantages, this kind of culture container is widely used in vaccine preparation, monoclonal antibody, biopharmaceutical and many other fields, and has become an indispensable cell culture consumable in industrial production.
The FAI climbed 5.9 percent year-on-year in the first 11 months of 2018, quickening from the 5.7-percent growth in Jan-Oct, the National Bureau of Statistics (NBS) said Friday in an online statement.
The key indicator of investment, dubbed a major growth driver, hit the bottom in August and has since started to rebound steadily.
In the face of emerging economic challenges home and abroad, China has stepped up efforts to stabilize investment, in particular rolling out measures to motivate private investors and channel funds into infrastructure.
Friday's data showed private investment, accounting for more than 60 percent of the total FAI, expanded by a brisk 8.7 percent.
NBS spokesperson Mao Shengyong said funds into weak economic links registered rapid increases as investment in environmental protection and agriculture jumped 42 percent and 12.5 percent respectively, much faster than the average.
In breakdown, investment in high-tech and equipment manufacturing remained vigorous with 16.1-percent and 11.6-percent increases respectively in the first 11 months. Infrastructure investment gained 3.7 percent, staying flat. Investment in property development rose 9.7 percent, also unchanged.