October 03, 2023, the U.S. Food and Drug Administration amended the emergency use authorization (EUA) of the Novavax COVID-19 Vaccine, Adjuvanted for use in individuals 12 years of age and older to include the 2023-2024 formula. Individuals 12 years of age and older previously vaccinated with a COVID-19 vaccine (and who have not already been vaccinated with a recently updated mRNA COVID-19 vaccine) are eligible to receive one dose and unvaccinated individuals receive two doses.
The updated vaccine addresses currently circulating variants to provide better protection against serious consequences of COVID-19, including hospitalization and death. Consistent with the totality of the evidence and input from the FDA's expert advisors, the Novavax COVID-19 Vaccine, Adjuvanted, a monovalent vaccine, has been updated to include the spike protein from the SARS-CoV-2 omicron variant lineage XBB.1.5 (2023-2024 formula).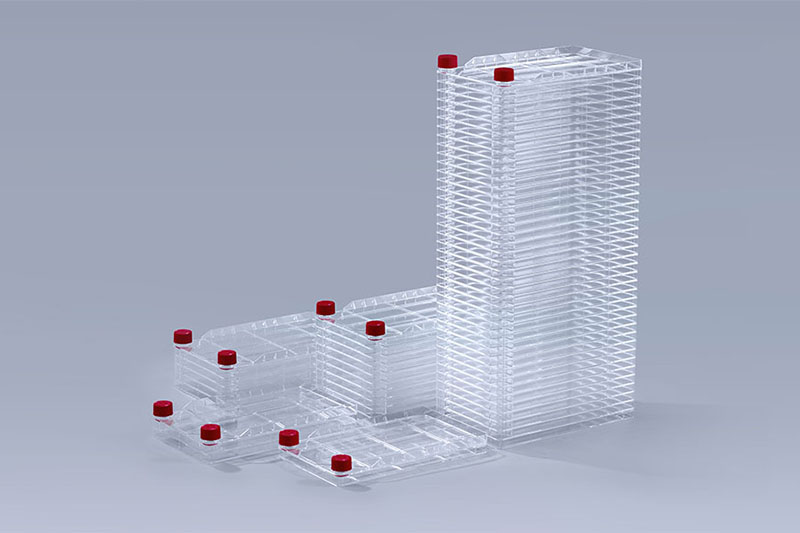 Cell Factory Systems
This authorization follows the FDA's recent approvals and authorizations of updated mRNA COVID-19 vaccines for 2023-2024 manufactured by ModernaTX Inc. and Pfizer Inc.
"The COVID-19 vaccines have saved countless lives and have prevented serious outcomes of COVID-19 caused by the SARS-CoV-2 virus," said Peter Marks, M.D., Ph.D., director of the FDA's Center for Biologics Evaluation and Research. "Today's authorization provides an additional COVID-19 vaccine option that meets the FDA's standards for safety, effectiveness and manufacturing quality needed to support emergency use authorization. As we head into the fall season and transition into 2024, we strongly encourage those who are eligible to consider receiving an updated COVID-19 vaccine to provide better protection against currently circulating variants."
The FDA evaluated manufacturing data to support the change to the 2023-2024 formula of the Novavax COVID-19 Vaccine, Adjuvanted. Additionally, the FDA evaluated non-clinical immune response data suggesting that the vaccine provides protection against the currently circulating COVID-19 variants. The agency also relied on its evaluation of safety and effectiveness data from clinical trials of Novavax COVID-19, Vaccine, Adjuvanted (Original monovalent) and investigational monovalent and bivalent Novavax COVID-19 adjuvanted vaccines, as well as postmarketing data. The data accrued with these Novavax COVID-19 vaccines are relevant to Novavax COVID-19 Vaccine, Adjuvanted (2023-2024 Formula) as the vaccines are manufactured using a similar process.
10L PC Carboys
The FDA has determined that the Novavax COVID-19 Vaccine, Adjuvanted (2023-2024 Formula) has met the statutory criteria for issuance of an EUA, and that the known and potential benefits of the vaccine outweigh its known and potential risks in individuals 12 years of age and older.
As part of today's action, the Novavax COVID-19 Vaccine, Adjuvanted (Original monovalent) is no longer authorized for use in the United States.
The FDA granted the emergency use authorization of the Novavax COVID-19 Vaccine, Adjuvanted (2023-2024 Formula) to Novavax Inc. of Gaithersburg, Maryland.
Source: https://www.fda.gov/news-events/press-announcements/fda-authorizes-updated-novavax-covid-19-vaccine-formulated-better-protect-against-currently
The FAI climbed 5.9 percent year-on-year in the first 11 months of 2018, quickening from the 5.7-percent growth in Jan-Oct, the National Bureau of Statistics (NBS) said Friday in an online statement.
The key indicator of investment, dubbed a major growth driver, hit the bottom in August and has since started to rebound steadily.
In the face of emerging economic challenges home and abroad, China has stepped up efforts to stabilize investment, in particular rolling out measures to motivate private investors and channel funds into infrastructure.
Friday's data showed private investment, accounting for more than 60 percent of the total FAI, expanded by a brisk 8.7 percent.
NBS spokesperson Mao Shengyong said funds into weak economic links registered rapid increases as investment in environmental protection and agriculture jumped 42 percent and 12.5 percent respectively, much faster than the average.
In breakdown, investment in high-tech and equipment manufacturing remained vigorous with 16.1-percent and 11.6-percent increases respectively in the first 11 months. Infrastructure investment gained 3.7 percent, staying flat. Investment in property development rose 9.7 percent, also unchanged.