Aug. 18, 2023, the U.S. Food and Drug Administration (FDA) has approved Veopoz™ (pozelimab-bbfg) for the treatment of adult and pediatric patients 1 year of age and older with CHAPLE disease, also known as CD55-deficient protein-losing enteropathy. Veopoz is the first and only treatment indicated specifically for CHAPLE. With the approval of Veopoz, the pre-approval inspection issues related to the aflibercept 8 mg BLA have been addressed. FDA action on the aflibercept 8 mg BLA is expected in the next few weeks.
"Most patients with CHAPLE disease are children who face severely debilitating symptoms and often life-threatening complications that begin in infancy," said Michael Lenardo, M.D., Chief, Molecular Development of the Immune System Section; Co-Director, Clinical Genomics Program, National Institute of Allergy and Infectious Disease (NIAID), National Institutes of Health (NIH). "As an investigator in this pivotal trial and one of the discoverers of this disease, I saw first-hand the transformational clinical improvement that pozelimab achieves in those suffering from CHAPLE. The approval of pozelimab is a milestone to celebrate, providing a new medicine that can help these long-suffering patients."
CHAPLE is an ultra-rare and life-threatening hereditary immune disease driven by an overactivation of the complement system. In healthy individuals, the complement system is a mechanism for destroying microbes. However, those living with CHAPLE are unable to regulate complement activity due to mutations in their CD55 gene. Without proper CD55 regulation, the complement system may attack normal cells, causing damage to blood and lymph vessels along the upper digestive tract and leading to the loss of circulating proteins. There are fewer than 10 patients with CHAPLE disease identified in the U.S.
PETG Media Bottles
Veopoz, a fully human monoclonal antibody, is designed to target complement factor C5, a protein involved in complement system activation.
"As the first-ever treatment for CHAPLE, Veopoz is a testament to our commitment to uncovering genetic insights and applying them to the development of effective treatments for patients in need – regardless of the prevalence of their disease," said George D. Yancopoulos, M.D., Ph.D., Board co-Chair, President and Chief Scientific Officer at Regeneron. "Beyond CHAPLE, we believe Veopoz has promise in a variety of complement-mediated diseases and are driving forward several clinical programs to explore its broader potential."
Life-threatening and fatal meningococcal infections have occurred in patients treated with complement inhibitors. Meningococcal infections may become rapidly life-threatening or fatal if not recognized and treated early. Complete or update meningococcal vaccination at least two weeks prior to administering the first dose of Veopoz, unless the risks of delaying therapy outweigh the risks of developing meningococcal infection. If urgent therapy is indicated in a patient who is not up-to-date with both meningococcal vaccines according to Advisory Committee on Immunization Practices (ACIP) recommendations, administer meningococcal vaccines as soon as possible and provide the patient with antibacterial drug prophylaxis. Vaccination reduces, but does not eliminate, the risk of meningococcal infections.
Cell Factory Systems
Regeneron is committed to helping people with rare diseases access their medications. Assistance for eligible CHAPLE patients, including information on treatment, insurance coverage, and financial support, will be available through Regeneron's myRARE™ patient support program. Patients can call 1-833-4my-RARE (1-833-469-7273) for more information.
Veopoz was reviewed under Priority Review, and the Company received a Rare Pediatric Disease Priority Review voucher upon approval. Veopoz was previously granted Rare Pediatric Disease designation, Orphan Disease designation and Fast Track designation.
About the Pivotal CHAPLE Trial
The FDA approval is based on results from a Phase 2/3 open-label trial that investigated the efficacy and safety of pozelimab in 10 patients aged 3 to 19 (median of 8.5 years). Patients were given a single loading dose of pozelimab 30 mg/kg intravenously on day 1, followed by subcutaneous weekly weight-based doses of pozelimab.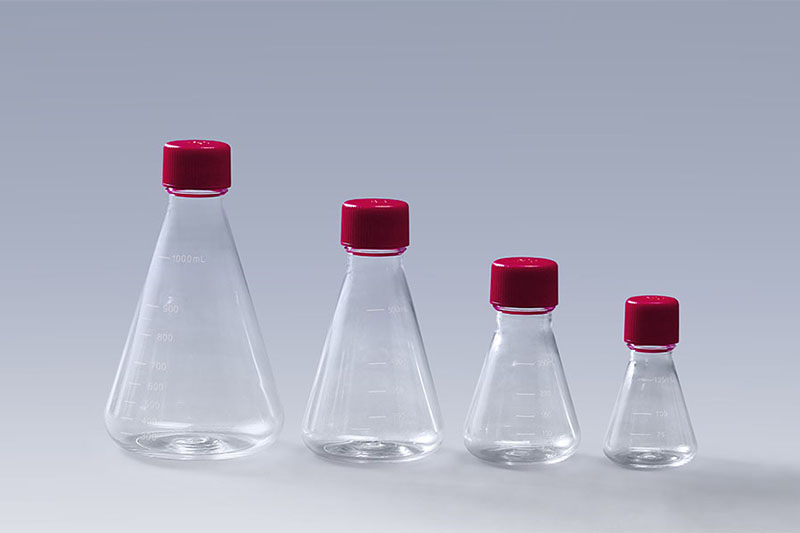 Cell Culture Erlenmeyer Flasks
All ten patients achieved normalization of serum albumin and serum IgG concentrations by week 12 and maintained these concentrations through at least 72 weeks of treatment. Five of the 10 patients received a total of 60 albumin transfusions in the 48 weeks prior to treatment. In the 48 weeks after starting treatment, one patient received one albumin transfusion. Nine of the 10 patients were hospitalized for a total of 268 days in the 48 weeks prior to treatment. In the 48 weeks after starting treatment, two patients were hospitalized for a total of 7 days.
The most common adverse reactions occurring in two or more patients included upper respiratory tract infection, fracture, urticaria, and alopecia.
Source: https://www.drugs.com/newdrugs/fda-approves-veopoz-pozelimab-bbfg-first-children-adults-chaple-6080.html
The FAI climbed 5.9 percent year-on-year in the first 11 months of 2018, quickening from the 5.7-percent growth in Jan-Oct, the National Bureau of Statistics (NBS) said Friday in an online statement.
The key indicator of investment, dubbed a major growth driver, hit the bottom in August and has since started to rebound steadily.
In the face of emerging economic challenges home and abroad, China has stepped up efforts to stabilize investment, in particular rolling out measures to motivate private investors and channel funds into infrastructure.
Friday's data showed private investment, accounting for more than 60 percent of the total FAI, expanded by a brisk 8.7 percent.
NBS spokesperson Mao Shengyong said funds into weak economic links registered rapid increases as investment in environmental protection and agriculture jumped 42 percent and 12.5 percent respectively, much faster than the average.
In breakdown, investment in high-tech and equipment manufacturing remained vigorous with 16.1-percent and 11.6-percent increases respectively in the first 11 months. Infrastructure investment gained 3.7 percent, staying flat. Investment in property development rose 9.7 percent, also unchanged.