November 8, 2023, the U.S. Food and Drug Administration (FDA) has approved Fruzaqla™ (fruquintinib), an oral targeted therapy for adults with metastatic colorectal cancer (mCRC) who have been previously treated with fluoropyrimidine-, oxaliplatin-, and irinotecan-based chemotherapy, an anti-VEGF therapy, and, if RAS wild-type and medically appropriate, an anti-EGFR therapy. Fruzaqla is the first and only selective inhibitor of all three VEGF receptor kinases approved in the U.S. for previously treated mCRC regardless of biomarker status.1,2 This approval was received under Priority Review more than 20 days ahead of the scheduled PDUFA date of November 30, 2023.
"There is a pressing need for new treatments for individuals with metastatic colorectal cancer, who have had limited options and continue to face poor outcomes. Fruzaqla is the first novel chemotherapy-free treatment option approved for patients in the U.S. regardless of biomarker status in more than a decade," said Teresa Bitetti, president of the Global Oncology Business Unit at Takeda. "For far too long, healthcare providers and patients have had limited options when selecting a therapy for metastatic colorectal cancer. Fruzaqla has the potential to offer a significant survival benefit to patients without negatively impacting their quality of life."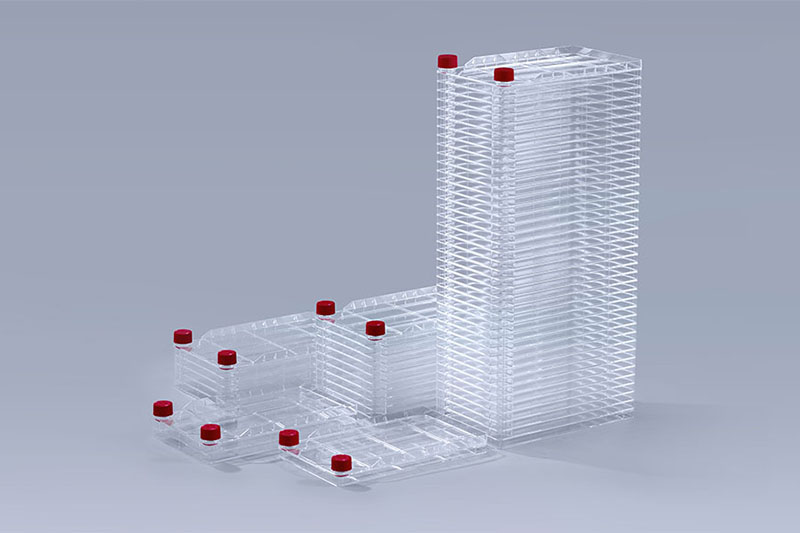 Cell Factory
The approval of Fruzaqla is based on data from two large Phase 3 trials: the multi-regional FRESCO-2 trial, data from which were published in The Lancet, along with the FRESCO trial conducted in China, data from which were published in JAMA. The trials investigated Fruzaqla plus best supportive care versus placebo plus best supportive care in patients with previously treated mCRC. Both FRESCO and FRESCO-2 met their primary and key secondary efficacy endpoints and showed consistent benefit among a total of 734 patients treated with Fruzaqla. Safety profiles were consistent across trials.
"Patients with metastatic disease are often fragile and fatigued – due to both their condition as well as the therapies they have been exposed to. An oral, chemotherapy-free option that offers a survival benefit despite treatment with prior therapies is a critical need for treating metastatic colorectal cancer," said Cathy Eng, M.D., FACP, at Vanderbilt University Medical Center. "Colorectal cancer is a highly heterogeneous disease, making it difficult to bring advancements to patients whose cancer has metastasized. I look forward to being able to offer a new solution to appropriate patients."
In the United States, approximately 153,000 new cases of CRC will be diagnosed in 2023, representing 7.8% of all new cancer cases.3,4 Approximately 70% of patients with CRC will experience metastatic disease, whether at diagnosis or after treatment. Metastases are the main cause of CRC-related mortality.5,6
"We have witnessed firsthand the physical and emotional toll metastatic colorectal cancer has on patients, their families and their care teams," said Michael Sapienza, Chief Executive Officer, at Colorectal Cancer Alliance. "We are encouraged to see the continued progress in providing new options to patients."
The data from FRESCO and FRESCO-2 also supported the EU marketing authorization application (MAA) for fruquintinib, which was validated and accepted for review by the European Medicines Agency (EMA) in June 2023. A submission to the Japan Pharmaceuticals and Medical Devices Agency (PMDA) also took place in September 2023.
PETG Media Bottles
About Fruzaqla™ (fruquintinib)
Fruzaqla (fruquintinib) is a selective oral inhibitor of VEGFR -1, -2 and -3. VEGFR inhibitors play a pivotal role in blocking tumor angiogenesis. Fruzaqla was designed to have enhanced selectivity that limits off-target kinase activity, allowing for high drug exposure, sustained target inhibition, and flexibility for the potential use as part of combination therapy. Fruzaqla has demonstrated a manageable safety profile and is being investigated in combinations with other anti-cancer therapies. Fruquintinib was approved for marketing by the China National Medical Products Administration (NMPA) in September 2018 and commercially launched in China in November 2018 under the brand name ELUNATE®. In addition, a marketi ng authorization application (MAA) from the European Medicines Agency (EMA) was validated and accepted for review in June 2023, and a submission to the Japan Pharmaceuticals and Medical Devices Agency (PMDA) took place in September 2023. Takeda has the exclusive worldwide license to further develop, commercialize, and manufacture fruquintinib outside of mainland China, Hong Kong and Macau. Fruquintinib is developed and marketed in China by HUTCHMED.
Source: https://www.drugs.com/newdrugs/fda-approves-fruzaqla-fruquintinib-previously-treated-metastatic-colorectal-cancer-6139.html
The FAI climbed 5.9 percent year-on-year in the first 11 months of 2018, quickening from the 5.7-percent growth in Jan-Oct, the National Bureau of Statistics (NBS) said Friday in an online statement.
The key indicator of investment, dubbed a major growth driver, hit the bottom in August and has since started to rebound steadily.
In the face of emerging economic challenges home and abroad, China has stepped up efforts to stabilize investment, in particular rolling out measures to motivate private investors and channel funds into infrastructure.
Friday's data showed private investment, accounting for more than 60 percent of the total FAI, expanded by a brisk 8.7 percent.
NBS spokesperson Mao Shengyong said funds into weak economic links registered rapid increases as investment in environmental protection and agriculture jumped 42 percent and 12.5 percent respectively, much faster than the average.
In breakdown, investment in high-tech and equipment manufacturing remained vigorous with 16.1-percent and 11.6-percent increases respectively in the first 11 months. Infrastructure investment gained 3.7 percent, staying flat. Investment in property development rose 9.7 percent, also unchanged.