July 20, 2023, the U.S. Food and Drug Administration (FDA) has approved Cyfendus (Anthrax Vaccine Adsorbed, Adjuvanted), previously known as AV7909, for post-exposure prophylaxis of disease following suspected or confirmed exposure to Bacillus anthracis in persons 18 through 65 years of age when administered in conjunction with recommended antibacterial drugs. The efficacy of Cyfendus vaccine for post-exposure prophylaxis is based solely on studies in animal models of inhalational anthrax.
"The approval of Cyfendus vaccine is symbolic of Emergent's longstanding partnership with the U.S. government and our shared commitment to helping protect public health," said Dr. Kelly Warfield, Emergent's senior vice president, science and development. "The 20-year journey from early development to approval is a major milestone that attests to Emergent's scientific and technical prowess and partnering capabilities. We are grateful for the yearslong collaboration with the Biomedical Advanced Research and Development Authority (BARDA) and early support from the Defense Advanced Research Projects Agency (DARPA) and the National Institute of Allergy and Infectious Diseases (NIAID). Congratulations to the Emergent team and all our partners for advancing this product to approval."
Cell Factory Systems
"Cyfendus vaccine is a component of the U.S. government's preparedness efforts against anthrax, which remains a high-priority national security threat due to its ability to be easily disseminated, lethality, and potential for major public health impact," said Paul Williams, Emergent's senior vice president, products business. "The approval of the Cyfendus vaccine demonstrates what effective public-private partnerships can achieve for national security. Emergent will continue to work closely with the U.S. government to transition this product to post-approval procurement while ensuring an uninterrupted supply of this important vaccine."
Cyfendus vaccine is comprised of Anthrax Vaccine Adsorbed (AVA) and an additional adjuvant. It has been demonstrated that by using an additional adjuvant, two doses administered over 14 days elicit protective levels of immune response, which can be especially important in response to a large-scale public health emergency involving anthrax. In December 2018, Cyfendus vaccine was the subject of a pre-emergency use authorization package submitted to the FDA. The following year, the U.S. government began procuring this product for national preparedness efforts.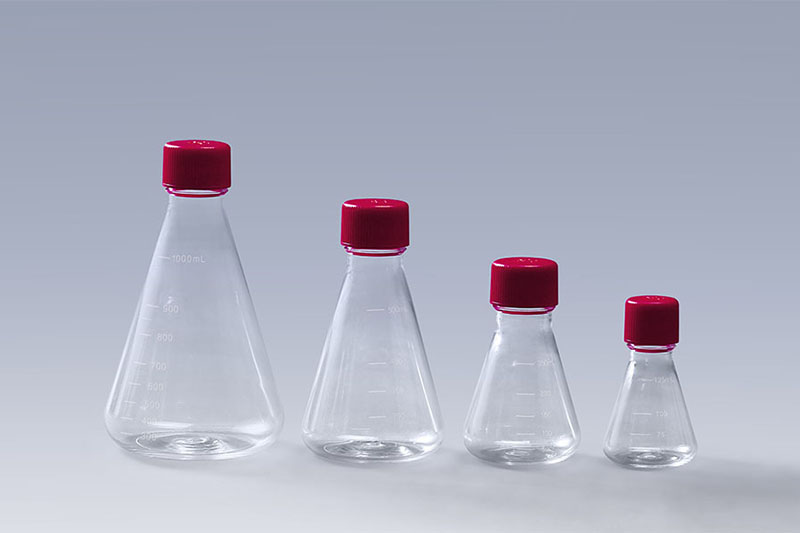 Cell Culture Erlenmeyer Flasks
In addition to the Cyfendus vaccine, Emergent's anthrax franchise includes the BioThrax® vaccine, which will continue to serve a critical purpose, as well as two treatments, Anthrasil® [Anthrax Immune Globulin Intravenous (human)], a polyclonal antibody therapeutic, and raxibacumab, a monoclonal antibody therapeutic.
The FDA approval of Cyfendus vaccine is based on data from a series of studies supported by the U.S. government and conducted by Emergent, including:
a pivotal Phase 3 clinical study that evaluated the lot consistency, immunogenicity, and safety of the vaccine following a two-dose schedule administered intramuscularly in healthy adults,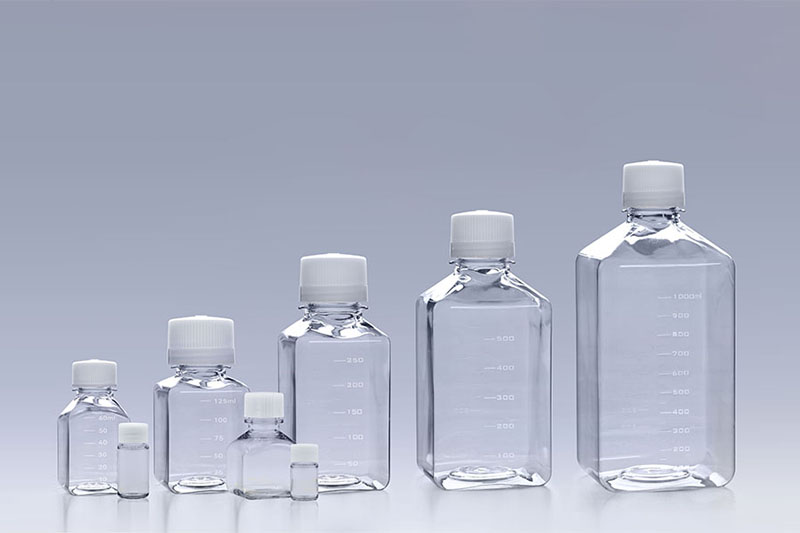 PETG Media Bottles
a Phase 2 study that evaluated non-interference between the vaccine and antibacterial drugs approved for post-exposure prophylaxis of anthrax disease, and
non-clinical studies that assessed protective efficacy of the vaccine against lethal challenge with anthrax spores and helped identify neutralizing antibody levels associated with protection against disease.
The Biologics License Application submission and attainment of product licensure were completed under contract number HHSO100201600030C for the advanced development and delivery of Cyfendus vaccine, funded by BARDA, within the Administration for Strategic Preparedness and Response in the U.S. Department of Health and Human Services. Early-stage development funding was also provided by NIAID, part of the National Institutes of Health, and DARPA of the U.S. Department of Defense.
Source: https://www.drugs.com/newdrugs/fda-approves-cyfendus-anthrax-vaccine-adsorbed-adjuvanted-two-anthrax-vaccine-post-exposure-6065.html
The FAI climbed 5.9 percent year-on-year in the first 11 months of 2018, quickening from the 5.7-percent growth in Jan-Oct, the National Bureau of Statistics (NBS) said Friday in an online statement.
The key indicator of investment, dubbed a major growth driver, hit the bottom in August and has since started to rebound steadily.
In the face of emerging economic challenges home and abroad, China has stepped up efforts to stabilize investment, in particular rolling out measures to motivate private investors and channel funds into infrastructure.
Friday's data showed private investment, accounting for more than 60 percent of the total FAI, expanded by a brisk 8.7 percent.
NBS spokesperson Mao Shengyong said funds into weak economic links registered rapid increases as investment in environmental protection and agriculture jumped 42 percent and 12.5 percent respectively, much faster than the average.
In breakdown, investment in high-tech and equipment manufacturing remained vigorous with 16.1-percent and 11.6-percent increases respectively in the first 11 months. Infrastructure investment gained 3.7 percent, staying flat. Investment in property development rose 9.7 percent, also unchanged.