Brussels (Belgium), 18 OCTOBER 2023 – UCB, a global biopharmaceutical company, announced today that the U.S. Food and Drug Administration (FDA) has approved Bimzelx® (bimekizumab-bkzx) for the treatment of moderate to severe plaque psoriasis in adults who are candidates for systemic therapy or phototherapy. Bimekizumab is the first and only approved psoriasis treatment designed to selectively inhibit two key cytokines driving inflammatory processes – interleukin 17A (IL-17A) and interleukin 17F (IL-17F).1 The approval of bimekizumab is supported by data from three Phase 3, multicenter, randomized, placebo and/or active comparator-controlled trials (BE READY, BE VIVID and BE SURE), which evaluated the efficacy and safety of bimekizumab in 1,480 adults with moderate to severe plaque psoriasis.2,3,4
"Today's FDA approval for Bimzelx is an exciting milestone that reflects our commitment to continuously improving the standard of care in plaque psoriasis and to raising expectations of what treatment can deliver. We know that completely clear skin is valued by people with psoriasis and, in our Phase 3 trials, at week 16, 85-91% of patients treated with bimekizumab achieved clear or almost clear skin, with 59-68% achieving the goal of complete clearance," said Emmanuel Caeymaex, Executive Vice President, Immunology Solutions and Head of U.S., UCB. "With bimekizumab now approved for psoriasis, we will move forward rapidly to submit applications for additional indications in the U.S."
"We have been eagerly awaiting bimekizumab, the first IL-17A and IL-17F inhibitor, to be approved in the U.S. for the treatment of adults with moderate to severe plaque psoriasis. In Phase 3/3b trials, bimekizumab achieved superior levels of skin clearance at week 16 compared to placebo and three existing biologics for psoriasis, with responses being rapid and lasting up to a year. Long-term data have also shown that the majority of patients maintained high levels of clinical response through three years," said Mark Lebwohl, MD, bimekizumab investigator, Dean for Clinical Therapeutics, Icahn School of Medicine at Mount Sinai, and Chairman Emeritus, Kimberly and Eric J. Waldman Department of Dermatology.
Cell Factory Systems
Psoriasis affects more than 7.5 million adults in the U.S. and impacts much more than the skin itself.5 In addition to the recognized skin symptoms such as itching and flaking, psoriasis can place strains on patients and their families, impacting work, relationships and home lives.6,7 A U.S. observational study (n=846) reported that only one in four patients achieved self-assessed complete skin clearance after six months of treatment with biologics highlighting the burden of plaque psoriasis and the need for additional new treatment options.8
The FDA recommended dosage of bimekizumab for psoriasis patients is 320 mg (given as two subcutaneous injections of 160 mg each) at Weeks 0, 4, 8, 12 and 16, then every 8 weeks thereafter.1 For patients weighing ≥120 kg, a dose of 320 mg every 4 weeks after week 16 may be considered.1 Bimekizumab may be administered by a healthcare professional, or a patient may self-inject after proper training.1 Bimekizumab is available as an autoinjector and a pre-filled syringe.1 Bimekizumab will be available in the U.S. in approximately one month.
"The approval of bimekizumab will provide an important new treatment option for adults living with moderate to severe plaque psoriasis," said Leah McCormick Howard, J.D., President and CEO for the National Psoriasis Foundation. "Our hope is that new treatments translate into improved outcomes for many and help alleviate the physical and emotional burden of psoriasis."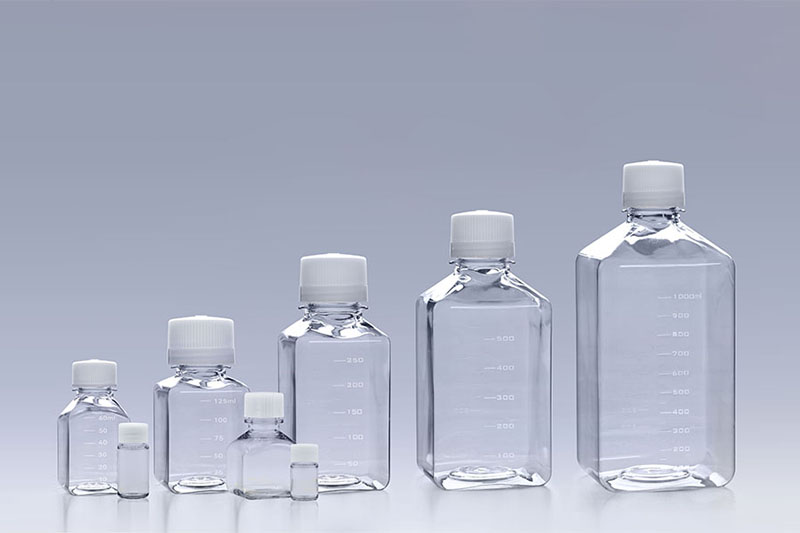 PETG Media Bottles
Jean-Christophe Tellier, CEO, UCB added, "We are pleased to deliver new options for people living with severe diseases as part of an unprecedented series of product launches from UCB around the world. Delivering these solutions draws on our scientific expertise and understanding of disease biology and our legacy of deep understanding of patients to provide differentiated treatments. Our continued work embodies what UCB stands for – that we are inspired by patients, driven by science."
Key Findings from the Phase 3 Clinical Development Program
The efficacy and safety of bimekizumab were evaluated in three Phase 3 studies, versus placebo and ustekinumab (BE VIVID), versus placebo (BE READY) and versus adalimumab (BE SURE).2,3,4 All studies met their co-primary endpoints and all ranked secondary endpoints.2,3,4
Patients treated with bimekizumab achieved superior levels of skin clearance at week 16, compared to those who received ustekinumab (ranked secondary endpoint, BE VIVID; p<0.0001), placebo (co-primary endpoint, BE READY and BE VIVID; p<0.0001) and adalimumab (co-primary endpoint, BE SURE; p<0.001), as measured by at least a 90 percent improvement in the Psoriasis Area & Severity Index (PASI 90) and an Investigator's Global Assessment (IGA) response of clear or almost clear skin (IGA 0/1).2,3,4 Ranked secondary endpoints included PASI 75 at week 4 and PASI 100 (complete skin clearance) at week 16.2,3,4 Key findings across all studies include: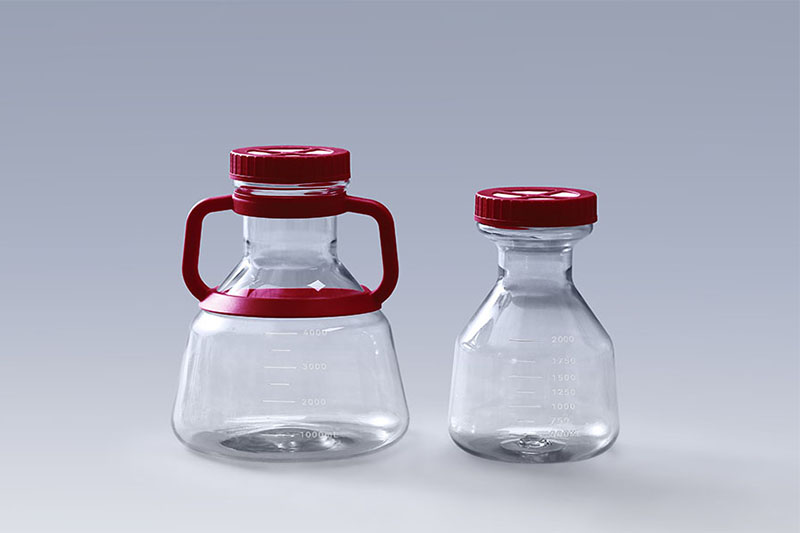 Cell Culture Erlenmeyer Flask
Clear or Almost Clear Skin: More than eight out of 10 patients receiving bimekizumab (320 mg every four weeks [Q4W]) achieved PASI 90 and IGA 0/1 at week 16.2,3,4
Complete Skin Clearance: Approximately six out of 10 patients receiving bimekizumab (320 mg Q4W) achieved PASI 100 at week 16.2,3,4
Speed of Response: Clinical responses achieved with bimekizumab were rapid, with more than seven out of 10 patients achieving PASI 75 at week 4 following one dose (320 mg).2,3,4
Maintenance of Response: Clinical responses achieved with bimekizumab at week 16 (PASI 90 and PASI 100) were maintained for up to one year.2,3,4 Long-term data showed that clinical responses were maintained in the vast majority of patients through to three years of bimekizumab treatment.9
The most common adverse reactions (≥ 1%) are upper respiratory infections, oral candidiasis, headache, injection site reactions, tinea infections, gastroenteritis, Herpes Simplex Infections, acne, folliculitis, other Candida infections, and fatigue.1
Source: https://www.drugs.com/newdrugs/fda-approves-bimzelx-bimekizumab-bkzx-adults-moderate-severe-plaque-psoriasis-6119.html
The FAI climbed 5.9 percent year-on-year in the first 11 months of 2018, quickening from the 5.7-percent growth in Jan-Oct, the National Bureau of Statistics (NBS) said Friday in an online statement.
The key indicator of investment, dubbed a major growth driver, hit the bottom in August and has since started to rebound steadily.
In the face of emerging economic challenges home and abroad, China has stepped up efforts to stabilize investment, in particular rolling out measures to motivate private investors and channel funds into infrastructure.
Friday's data showed private investment, accounting for more than 60 percent of the total FAI, expanded by a brisk 8.7 percent.
NBS spokesperson Mao Shengyong said funds into weak economic links registered rapid increases as investment in environmental protection and agriculture jumped 42 percent and 12.5 percent respectively, much faster than the average.
In breakdown, investment in high-tech and equipment manufacturing remained vigorous with 16.1-percent and 11.6-percent increases respectively in the first 11 months. Infrastructure investment gained 3.7 percent, staying flat. Investment in property development rose 9.7 percent, also unchanged.