TEL AVIV, Israel, Sept. 11, 2023 /PRNewswire/ -- BioLineRx Ltd. (NASDAQ/TASE: BLRX), a commercial stage biopharmaceutical company focused on certain cancers and rare diseases, today announced that the U.S. Food and Drug Administration (FDA) has approved Aphexda™ (motixafortide) in combination with filgrastim (G-CSF) to mobilize hematopoietic stem cells to the peripheral blood for collection and subsequent autologous transplantation in patients with multiple myeloma. Aphexda is administered by injection, for subcutaneous use.
Multiple myeloma is the second most-common hematologic malignancy. Autologous stem cell transplantation (ASCT) is part of the standard of care treatment paradigm for multiple myeloma and delivers prolonged survival for patients with this cancer type.1 The success of ASCT depends on adequate mobilization of stem cells during the treatment process. The American Society for Transplantation and Cellular Therapy (ASTCT) guidelines recommend a collection target of 3-5 x 106 CD34+ cells/kg.2 Additionally, collection of a sufficient number of stem cells to perform two transplantations is recommended.2-5 Historically, depending on induction regimens and mobilization strategies, up to 47% of patients have had challenges collecting target numbers of hematopoietic stem cells for ASCT after one apheresis session.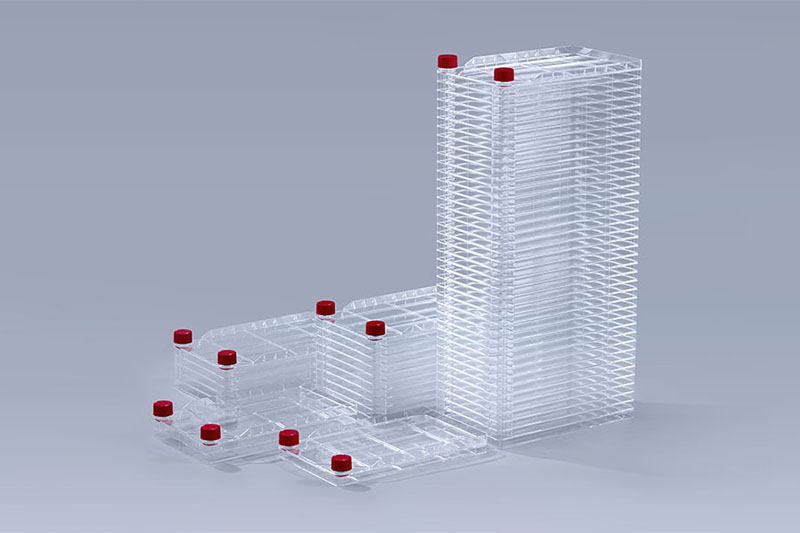 Cell Factory Systems
"Greater numbers of patients with multiple myeloma are candidates for autologous stem cell therapy; however, achieving target collection goals can be difficult in some patients given modern barriers, including the treatment of older patients and use of contemporary induction regimens," said John DiPersio, MD, PhD, primary investigator for the GENESIS trial and
Professor of Medicine, Pathology and Immunology and Director of the Center for Gene and Cellular Immunotherapy at Washington University School of Medicine in St. Louis. "Innovation in this area of medicine has been needed, and today's approval of Aphexda addresses the demand for new therapies that can meet today's challenges by delivering more reliability in stem cell mobilization, versus filgrastim alone, with fewer days of apheresis sessions and fewer doses of filgrastim for people living with this cancer."
The FDA approval of Aphexda is based on results from the 2-part, Phase 3 GENESIS trial, a randomized, double-blind, placebo-controlled study evaluating the safety and efficacy of Aphexda (motixafortide) plus filgrastim, compared to placebo plus filgrastim, for the mobilization of hematopoietic stem cells for autologous transplantation in multiple myeloma patients. Part 1 was a single center, lead-in, open-label study involving 12 patients treated with motixafortide plus filgrastim designed to ascertain the dose. Part 2 involved 122 patients who were randomized 2:1 in a double-blind, placebo-controlled, multicenter study.
The assessment of CD34+ cells was performed by central and local laboratories. Central laboratory assessments were used for the efficacy results. Local laboratory results were used for clinical treatment decisions. Aphexda plus filgrastim enabled 67.5% of patients to achieve the stem cell collection goal of ≥ 6 × 106 CD34+ cells/kg within two apheresis sessions, versus 9.5% for the placebo plus filgrastim regimen, as measured by central laboratory.9 Additionally, 92.5% of patients reached the stem cell collection goal in up to two apheresis sessions in the Aphexda arm and 21.4% in the placebo arm, as measured by local laboratories.9 Local laboratory data were used for a sensitivity analysis. The data are descriptive and were not statistically powered nor prespecified. The information should be cautiously interpreted.
Cell Culture Erlenmeyer Flasks
In GENESIS, the safety was evaluated in 92 patients with multiple myeloma who received Aphexda 1.25 mg/kg subcutaneously plus filgrastim, and 42 patients who received placebo plus filgrastim. Serious adverse reactions occurred in 5.4% of patients receiving Aphexda plus filgrastim. These reactions included vomiting, injection site reaction, hypersensitivity reaction, injection site cellulitis, hypokalemia and hypoxia. The most common adverse reactions occurring in GENESIS (incidence >20%) were injection site reactions (pain, erythema and pruritus), pruritus, flushing, and back pain.
"Given the strong efficacy data shown in the GENESIS trial, which included patients who are representative of the current multiple myeloma patient population, we believe Aphexda will play a critical role in addressing unmet needs and introduce a new treatment paradigm for this challenging cancer," said Philip Serlin, Chief Executive Officer of BioLineRx Ltd. "The company is working relentlessly to make this important innovation in stem cell mobilization available to appropriate patients, their physicians and transplant teams."
Source: https://www.drugs.com/newdrugs/fda-approves-aphexda-motixafortide-mobilize-hematopoietic-stem-cells-autologous-transplantation-6090.html
The FAI climbed 5.9 percent year-on-year in the first 11 months of 2018, quickening from the 5.7-percent growth in Jan-Oct, the National Bureau of Statistics (NBS) said Friday in an online statement.
The key indicator of investment, dubbed a major growth driver, hit the bottom in August and has since started to rebound steadily.
In the face of emerging economic challenges home and abroad, China has stepped up efforts to stabilize investment, in particular rolling out measures to motivate private investors and channel funds into infrastructure.
Friday's data showed private investment, accounting for more than 60 percent of the total FAI, expanded by a brisk 8.7 percent.
NBS spokesperson Mao Shengyong said funds into weak economic links registered rapid increases as investment in environmental protection and agriculture jumped 42 percent and 12.5 percent respectively, much faster than the average.
In breakdown, investment in high-tech and equipment manufacturing remained vigorous with 16.1-percent and 11.6-percent increases respectively in the first 11 months. Infrastructure investment gained 3.7 percent, staying flat. Investment in property development rose 9.7 percent, also unchanged.