In recent years, the biomedical industry has ushered in unprecedented development opportunities. In this wave of rapid change, a revolutionary technology has attracted widespread attention, and that is the cell factory systems. As a representative of a new generation of biopharmaceutical production process, it opens a new situation for large-scale production of high-quality biopharmaceuticals.
Traditional biopharmaceutical production processes often rely on tedious cell culture techniques that are time- and resource-intensive. However, the emergence of cell factory systems has completely changed this phenomenon. It uses engineered cell lines and advanced automation technology, which greatly simplifies and speeds up the production process of drugs. By optimizing cell culture conditions, controlling culture parameters and implementing fixed-point detection, a large number of consistent biopharmaceuticals can be efficiently produced, providing strong support for the pharmaceutical industry.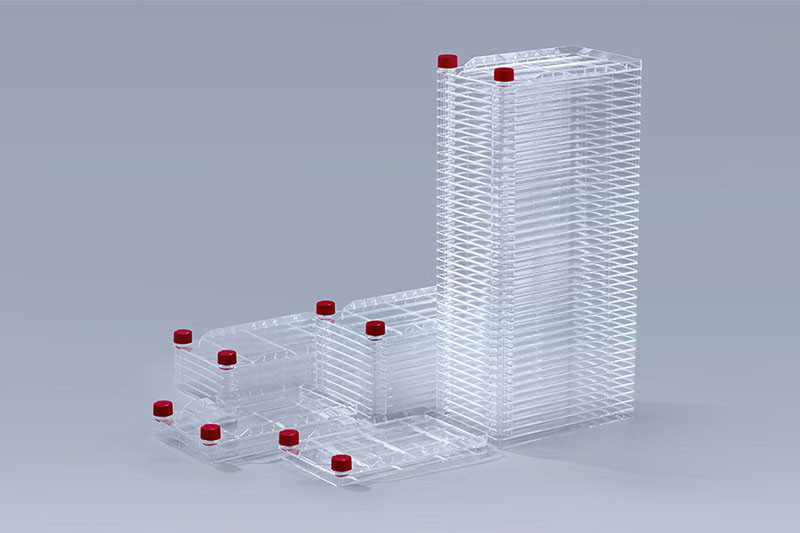 Cell Factory Systems
The cell factory systems adopts a special multi-layer structure design, which can maximize the use of space, thereby saving a lot of factory space, manpower and material resources. It can be used in combination with automatic operation equipment to realize automatic cell culture, greatly reducing labor intensity and intensity. It can also use the supporting pipeline system to realize the closed transfer of liquid, reduce the risk of extracellular contamination of cells, and improve operational efficiency.
In short, the cell factory systems, as a common tool for large-scale cell culture, can save plant space and reduce the risk of exogenous contamination of cells. The emergence of this tool will help the better development of the biomedical industry.
The FAI climbed 5.9 percent year-on-year in the first 11 months of 2018, quickening from the 5.7-percent growth in Jan-Oct, the National Bureau of Statistics (NBS) said Friday in an online statement.
The key indicator of investment, dubbed a major growth driver, hit the bottom in August and has since started to rebound steadily.
In the face of emerging economic challenges home and abroad, China has stepped up efforts to stabilize investment, in particular rolling out measures to motivate private investors and channel funds into infrastructure.
Friday's data showed private investment, accounting for more than 60 percent of the total FAI, expanded by a brisk 8.7 percent.
NBS spokesperson Mao Shengyong said funds into weak economic links registered rapid increases as investment in environmental protection and agriculture jumped 42 percent and 12.5 percent respectively, much faster than the average.
In breakdown, investment in high-tech and equipment manufacturing remained vigorous with 16.1-percent and 11.6-percent increases respectively in the first 11 months. Infrastructure investment gained 3.7 percent, staying flat. Investment in property development rose 9.7 percent, also unchanged.