As a large-scale cell culture container, the cell factory has a wide range of applications, such as biopharmaceuticals, monoclonal antibodies, etc., and this cell culture consumable is also used in the production of recombinant protein vaccines.
Construct the target antigen gene of a certain virus on an expression vector, transform the constructed expression protein vector into bacteria, yeast or mammalian or insect cells, and express a large amount of antigenic protein under certain induction conditions Vaccines prepared later. This vaccine does not feed the virus, so there is no need to worry about virus leakage, and has low requirements on the biosafety level of the production workshop; the RBD protein on the virus S protein is produced by using transgenic technology, which can achieve high yield, high purity, and low cost; recombinant protein vaccines only Contains RBD protein, with high purity and better safety.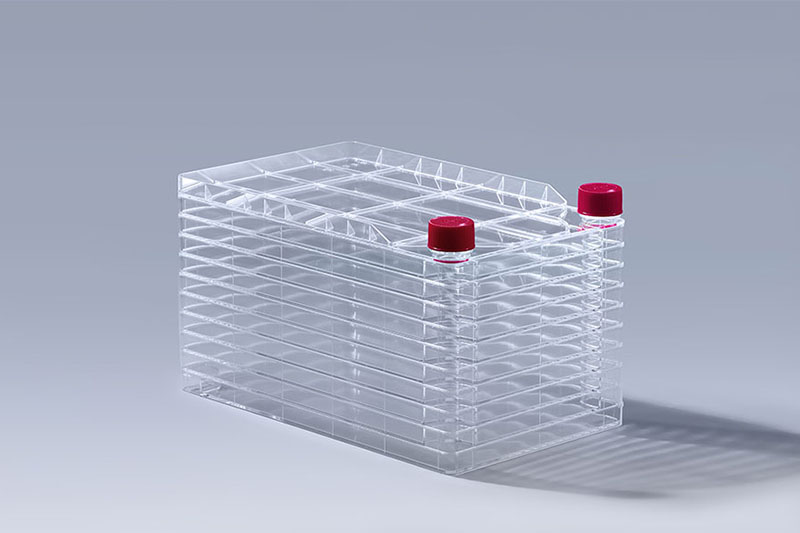 10-Layers-Cell-Factory
The production of recombinant protein vaccines includes gene synthesis, construction of target gene plasmids, engineered cell expression, protein purification and other processes, among which cell factories are mainly used in gene plasmid construction and cell expression. The production of vaccines has strict standards. In order to reduce external pollution during the production process, when using a cell factory, a dedicated pipeline system is generally used to form a closed culture system to reduce the risk of contamination.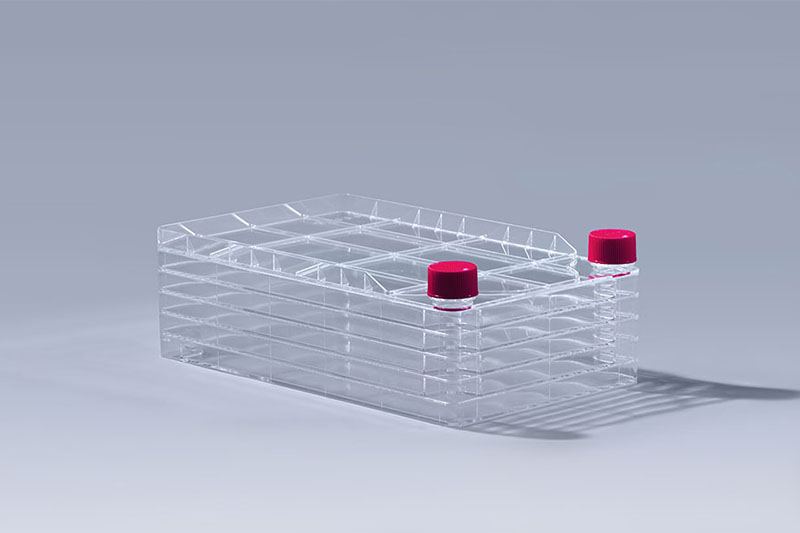 5-Layers-Cell-Factory
In addition, when using the cell factory to cultivate cells, the operation should be gentle and avoid large shaking to generate air bubbles, resulting in uneven distribution of medium and affecting cell growth.
The FAI climbed 5.9 percent year-on-year in the first 11 months of 2018, quickening from the 5.7-percent growth in Jan-Oct, the National Bureau of Statistics (NBS) said Friday in an online statement.
The key indicator of investment, dubbed a major growth driver, hit the bottom in August and has since started to rebound steadily.
In the face of emerging economic challenges home and abroad, China has stepped up efforts to stabilize investment, in particular rolling out measures to motivate private investors and channel funds into infrastructure.
Friday's data showed private investment, accounting for more than 60 percent of the total FAI, expanded by a brisk 8.7 percent.
NBS spokesperson Mao Shengyong said funds into weak economic links registered rapid increases as investment in environmental protection and agriculture jumped 42 percent and 12.5 percent respectively, much faster than the average.
In breakdown, investment in high-tech and equipment manufacturing remained vigorous with 16.1-percent and 11.6-percent increases respectively in the first 11 months. Infrastructure investment gained 3.7 percent, staying flat. Investment in property development rose 9.7 percent, also unchanged.